| | |
| --- | --- |
| | What's a small business coach for? |
Blog post taken from Rapid Results Business Coaching by Nick Bolton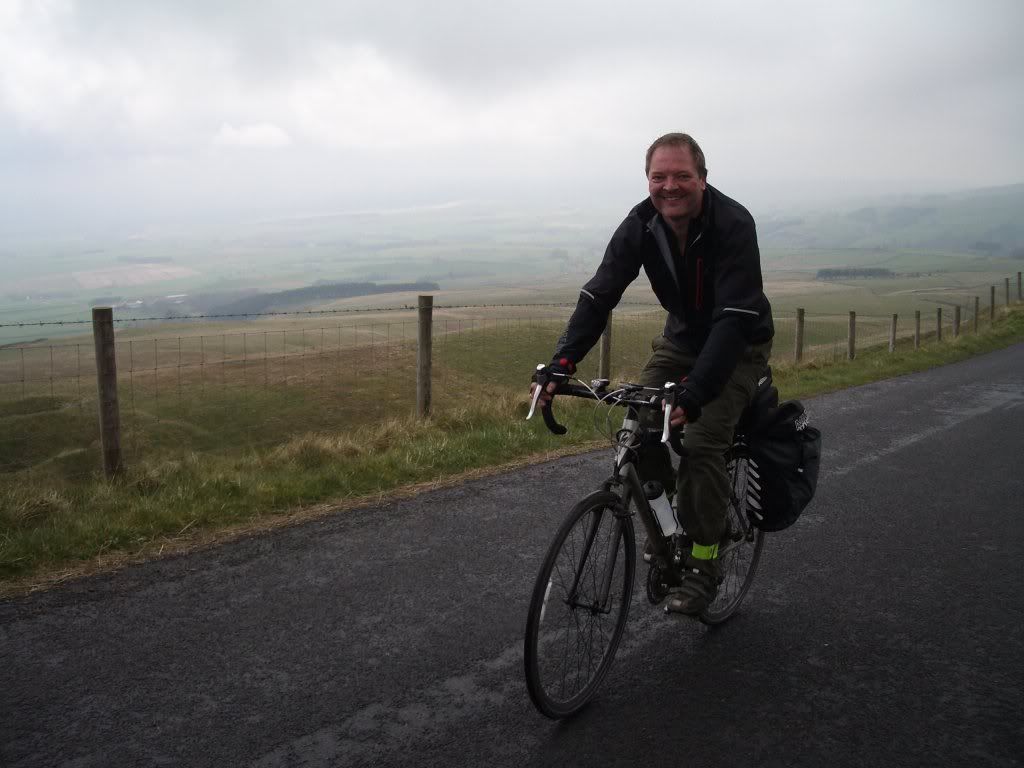 I just came back from three days cycling C2C from Whitehaven to Tynemouth and, as is often the case when I undertake these arduous cycle rides, I got to thinking about business.
And it struck me that riding C2C across windswept moorlands, up tortuous lakeland hills and through boggy paths is somewhat like running a business! It's a challenging, long hard slog that makes you question why you started in the first place!
There are the stiff legs, the aching backside, the tense shoulders. There's the soggy gear, muddy bike and dog-eared maps.
But then there are the sweeping downhills, the lingering lunches at pubs, the sun breaking through the clouds and, of course, that terrific sense of achievement when you hit another milestone.
It's living and being and doing.
And I think the role of a small business coach is to be there on that ride. To help your clients through the tough stages whilst keeping an eye on the good stuff to come.
To pursue the cycling analogy, it's helping the client find themselves on the map so they can measure their progress, it's making sure they're on the right bike and that it's oiled and ready to go, it's cycling alongside and encouraging them to make those last strenuous efforts to reach the top.
And it's celebrating when the downhill comes and the client can fly with the wind in their hair and a feeling of elation. It's being there when the client hits the end and say, "What next?" with a tired but joyful smile on their face!
That's the joy of business coaching.
Coming soon! Rapid Results Business Coaching from the Smart School
Filed Under
From the Director's Chair
| | |
| --- | --- |
| | Don't Be Afraid to Think Beyond Life Coaching |
When people think of coaching, they likely think of either life coaching or executive coaching. But the skills we learn at The Smart School can be applied to a number of different areas. Just look at Nick Hardy and Nami Haghighi working with small businesses, Claire Habel with marketing, and Sonia Gill with head teachers. They've all been through The Smart School because they wanted to train as a coach, and then they applied their coaching skills to a very specific niche, which was more business-related, rather than personal development.
I decided to train as a coach primarily because I wanted to help people. I knew from the very beginning that I wanted to work with women to help them find their life purpose, and I wanted to run weekend and week-long retreats. I was very much focused on training as a life coach, and very determined to become a life coach. Yet as the time went on, and I finished my diploma, and continued to struggle with my business, Nick and some of my colleagues helped me realise that my true niche lay not within life coaching, but within business-related coaching…specifically, in the area of social media. Read more
Filed Under
Transformational Coaching
| | |
| --- | --- |
| | Group Coaching with Young People |
One of the challenges when coaching groups, is managing all the needs and wants in the room. When working with young people this can become heightened, as the young people may not want to share the issues that they are facing.
A way to overcome this is to create a "character".
A "character" can be created by getting one of the young people to lay on a large sheet of paper then draw around them, this outline can then be used as the focus for the group. And the group can then help the coach create the background for the "character". This has to be managed as you want to create something that is far away enough not to be recognized as one of the young people, and yet similar enough for them to relate to it.
Transformational Coaching